Welcome!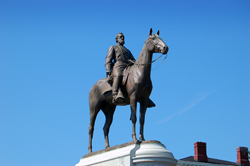 Community Partners of Virginia, Inc. (AAMC), is a fully accredited homeowner and condominium association management company committed to excellence in the management of communities. We provide leadership and service with advanced financial and customer service systems. Community Partners is committed to continuous customer-focus in responding to our clients. We are always available for emergencies with 24-hour emergency response.

The company was founded in 2003 and our staff of professionals has extensive experience in all aspects of homeowner and condominium association management. Community Partners of Virginia manages each of our community's business in an ethical and responsible manner. Our primary goal is always to maintain high standards beneficial to the community as set forth in the association's governing documents.

As a homeowner association and condominium management company, we recognize the challenges of serving on a board of directors to control costs, enhance property values and support community volunteers.

How can we serve you? We would appreciate the opportunity to meet with a designated representative from your board to see how we can assist in the management of your homeowner association or condominium community and build a long lasting relationship with your board and homeowners.